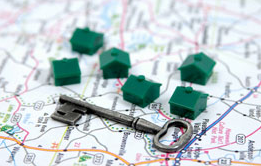 While it may seem like you have all the time in the world to prepare, it's easy to become overwhelmed if you don't plan ahead. If your company is handling the relocation, find out exactly what is covered and what you're expected to do.
Relocating can be an exciting time full of new opportunities. It can also be a time of increased stress and massive "to-do" lists. Its never too soon to begin planning for a move. To manage all of the components of a successful move, it is wise to plot out a moving timeline. You will need at least two months in which to execute the move. Your timeline might differ if you are selling a house and have accepted a quick closing date. Push everything forward as necessary to accomplish your move as quickly and easily as possible.
Let EXIT Realty 360 make it easier for you.