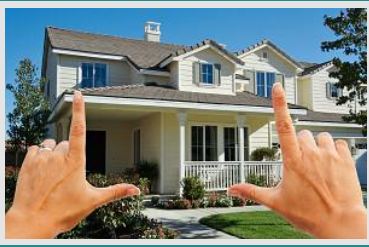 8 Steps to Buying a Home
Buying a house requires a lot of time and effort, but these 8 steps can help make the home buying process manageable and help you make the best decisions possible.
Step 1: Start Your Research Early

The decision to purchase your first home is one of the biggest and best choices you could ever make. After all, a home is the largest - and most emotional - investment most people will face in their lifetime. So, how do you know if it's the right time for you to buy?
There is never a wrong time to buy the right home. The key is finding the right buy and taking the time to carefully evaluate your finances.
A home purchase is an important step that can provide many advantages. Purchasing your own home is a great investment that can deliver several financial benefits - equity build up, value appreciation, automatic savings plan - not to mention a new sense of pride!
Start looking at your options today. You don't have to know everything. EXIT REALTY 360 Agent is ready to help you through every step of the process.
Step 2: Hire Your Agent

When you're looking for a real estate professional to help you, know that above all else, good agents put their clients first. This is your dream, and your agent is your advocate to help you make your dream come true.
A great real estate agent will:
Educate you about the current conditions of the market.
Analyze what you want and what you need in your next home.
Co-ordinate the work of other needed professionals throughout the process.
Guide you to homes that fit your criteria and budget.
Negotiate on your behalf to get you the best deal possible.
Check and double-check paperwork and deadlines.
Inform and discuss with you, and suggest solutions to solve any problems that may arise.
Step 3: Get a Mortgage Pre-approval

Most first-time buyers need to finance their home purchase, and a consultation with a mortgage lender is a crucial step in the process. Find out how much you can afford before you begin your home search. Before you begin your house search you should have a preapproval letter in hand from a lender and an idea of your comfort level with a prospective house payment. You and your EXIT REALTY360 Agent can begin to search for homes for sale that fit your budget, but keep in mind that you don't necessarily want to spend up to the maximum amount you can borrow. On the other hand, you can consider going slightly above your preferred price range as long as the monthly payment is still affordable or if you have extra cash to make a bigger down payment. The cost of financing your home purchase is usually greater than the price of the home itself (after interest, closing costs and taxes are added). Get as much information as possible regarding your mortgage options and other costs The cost of real estate financing is often greater than the original purchase price of a home (after including interest and closing costs). Because financing is so important, buyers should have as much information as possible regarding mortgage options and costs


Step 5: Make an Offer

While much attention is paid to the asking price of a home, a proposal to buy includes both the price and terms. In some cases, terms can represent thousands of dollars in additional value – or additional costs – for buyers While much attention is paid to the offering price of a home, a proposal to buy includes both the price and terms. In some cases, terms can represent thousands of dollars in additional value for buyers ? or additional costs. Terms are extremely important and should be carefully reviewed.
Step 6: Perform Due Diligence

Your agent will provide you with improvements and challenges within your home. This way you'll know what you are getting into before you complete the purchase.
Knowing what work has and has not been done to your home is important information to have in the buying process. While updates can increase your home value, damages can take money out of your pocket. Your main concern is the possibility of structural damage, which can come from water, shifting ground or poor construction.
Very often a problem appears to be big, but can be fixed with very little effort and not a huge budget.
Step 7: Get Insurance

No sensible car owner would drive without insurance, so it figures that no homeowner should be without insurance, either. Real estate insurance protects owners in the event of catastrophe. If something goes wrong, insurance can be the bargain of a lifetime.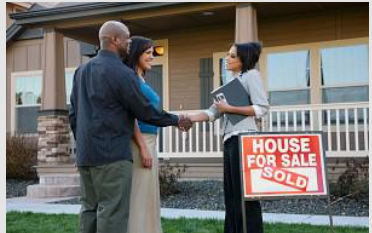 Step 8: Close Once you've determined a price point you're comfortable with, you're in the "home" stretch! But, in order to ensure that you don't put the property purchase at risk, you have a couple responsibilities that you'll need to keep in mind:

Staying in control of your credit and finances – Do not make any large purchases during this time. It's important to keep your financials steady throughout the buying process. Talk to your financial consultant for guidance.
Keeping in touch with your agent and financial consultant – It's important to stay in constant communication with your EXIT Realty 360 agent and financial guide during this process. Be sure to return all phone calls and complete paperwork promptly. Also, don't be afraid to ask questions. Your team is there to help you!